ECO ARTIST eyeshadow brush
Effortlessly blend and buff your eyeshadow.
WHAT IS IT?
Using supersoft vegan fibres that pick up just the right amount of eyeshadow, reach for this dual-ended, lightweight brush when applying your eye makeup. 
WHAT DOES IT DO?
Build and buff colour into the lid using the domed fluffy end of the brush, before using the pointed end to blend out shadow under your eyes or in the inner corners. You can even use it to create a winged shape at the outer edges.
ECO ARTIST eyeshadow brush

Want to know when this Tropic treat is back in stock? Simply add your email below and we'll give you a shout!
ECO ARTIST eyeshadow brush
How To Use
Use the larger domed end to soften and blend colour onto your eyelids and the smaller pointed brush for detailing in the inner corners and under your eyes.
Always clean your brushes regularly with warm water and a few drops of Signature Hand Wash, then leave to air-dry.
Sustainability
We're using Provenance® to transparently share the ethics behind our products in clear, accessible Proof Points. If a Proof Point is Verified, it's been backed up by a third party independent body. If it's Evidenced, it's not third party verified just yet, but we've got our own data to support it.
Delivery & Returns
Free delivery when you spend £40+
Extended 90-day happiness guarantee over the Festive period
For full delivery & returns information see here.
Key Ingredients
We only use the finest natural, sustainably sourced ingredients – no artificial preservatives in sight. So that's everything you need for results, and nothing you don't.
Customers also loved
Elevate your routine with these most-wanted products.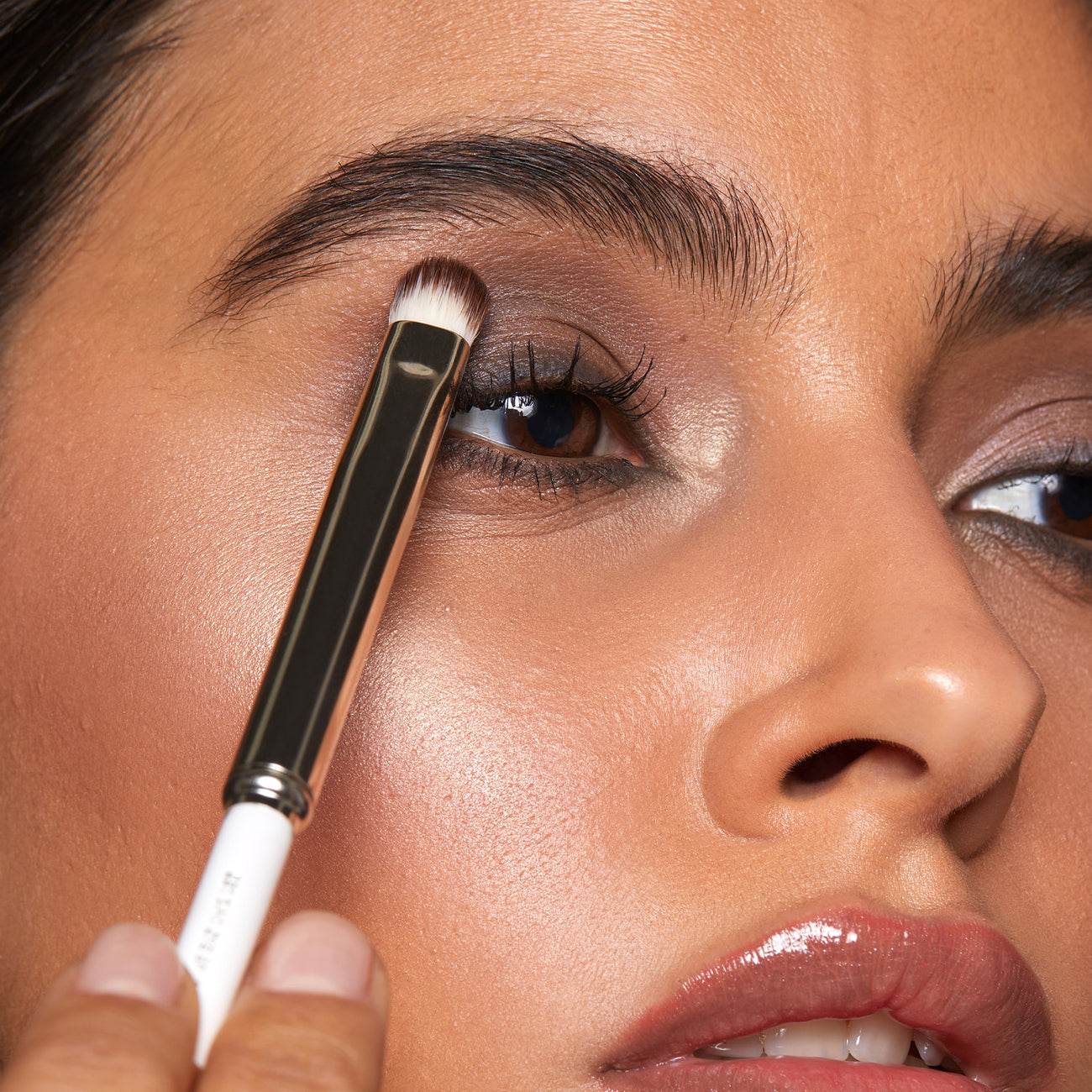 vegan
certified

Cruelty-Free
certified

Made in Britain
Certified

co2
negative

10% of
profits donated