ECO ARTIST full coverage kabuki brush
Effortlessly distributing loose powder across your complexion.
WHAT IS IT?
Crafted with supersoft vegan fibres, the gently domed shape picks up just the right amount of loose powder, then blends it into the skin for a flawless, medium-to-full coverage.
WHAT DOES IT DO?
Using a swirl and tap motion, watch your powder foundation melt into the skin with no caking or blotchiness.
ECO ARTIST full coverage kabuki brush

Want to know when this Tropic treat is back in stock? Simply add your email below and we'll give you a shout!
ECO ARTIST full coverage kabuki brush
How To Use
Either press your Full Coverage Kabuki Brush into the mesh of your Mineral Foundation or Soft Focus, tap to remove any excess and apply to skin in circular motions from the centre outwards, or dot Beauty Booster onto your face before blending it in. Achieving a full coverage look really is that easy!
If you prefer a more natural-looking finish to your makeup, try our Kabuki Brush instead.
Always clean your brushes regularly with warm water and a squeeze of Signature Hand Wash, then leave to air dry.
Sustainability
We're using Provenance® to transparently share the ethics behind our products in clear, accessible Proof Points. If a Proof Point is Verified, it's been backed up by a third party independent body. If it's Evidenced, it's not third party verified just yet, but we've got our own data to support it.
Delivery & Returns
Free delivery when you spend £40+
Extended 90-day happiness guarantee over the Festive period
For full delivery & returns information see here.
Key Ingredients
We only use the finest natural, sustainably sourced ingredients – no artificial preservatives in sight. So that's everything you need for results, and nothing you don't.
Customers also loved
Elevate your routine with these most-wanted products.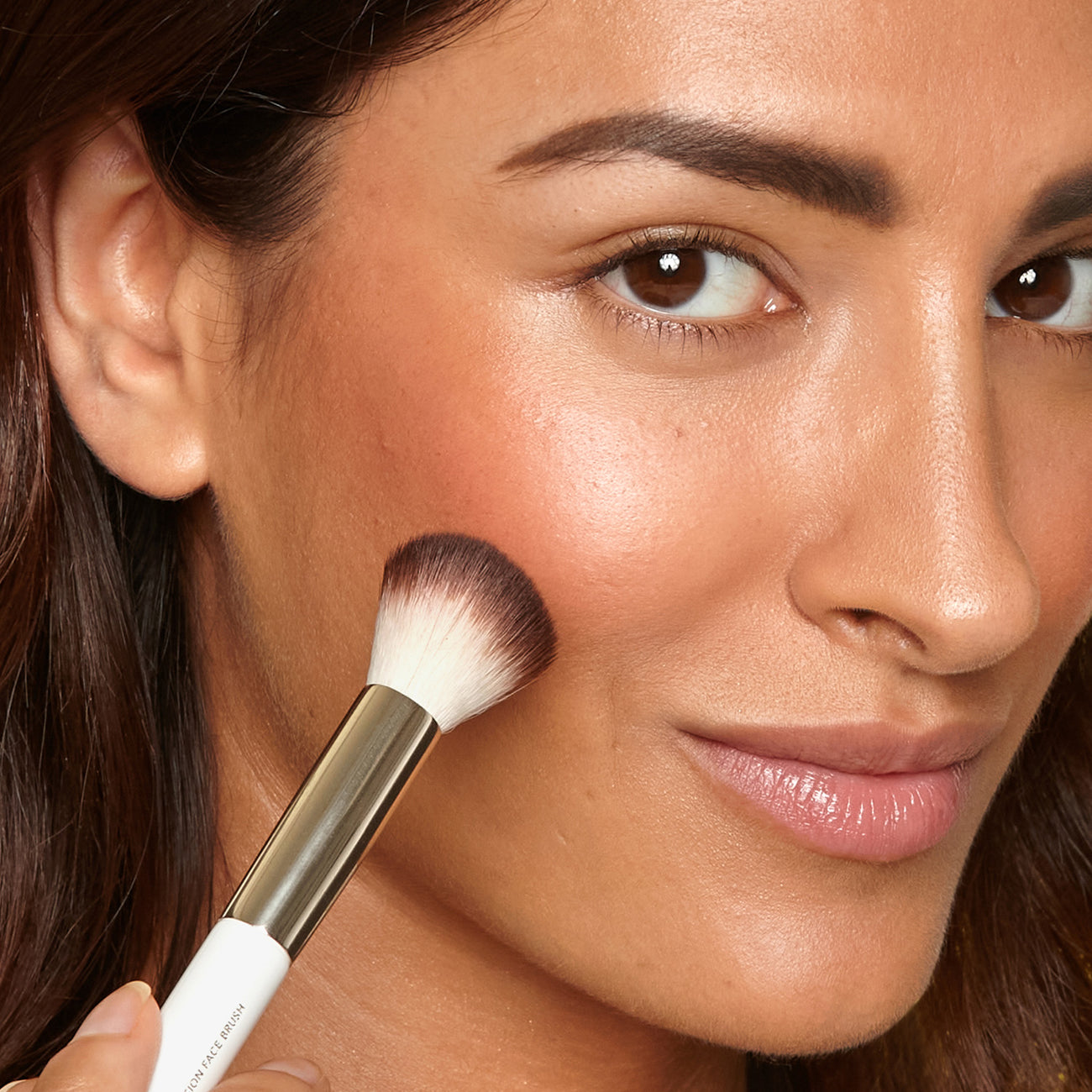 vegan
certified

Cruelty-Free
certified

Made in Britain
Certified

co2
negative

10% of
profits donated