This browser does not support the HTML5 video element.
This browser does not support the HTML5 video element.
This browser does not support the HTML5 video element.
CLEAR SKIES cleansing powder
An innovative, water-activated powder to clear up clouded complexions.
0

%

reduction in excess sebum after one use.
WHAT IS IT?
Expertly formulated for blemish-prone skin, this powerful, water-activated powder refines, clarifies and smooths complexions.
Packed with powerful plant actives, the formula will transform into a soft and creamy foam with just a few drops of water.
WHAT DOES IT DO?
Two types of encapsulated plant enzymes target impurities. The first, lipase, breaks down sebum and oil, and the second, protease, removes dead skin cells.
A dose of hyaluronic acid ensures no moisture is lost in the process, while blue spirulina helps to refine the appearance of pores for a soft, smooth and revitalised finish.
Better still, Clear Skies is available as part of our money-saving ABC Collection. Buy today and save £20. 
CLEAR SKIES cleansing powder

Want to know when this Tropic treat is back in stock? Simply add your email below and we'll give you a shout!
CLEAR SKIES cleansing powder
Clinical Data
In a 28-day independent clinical study, testers' skin showed an average
81% reduction in excess sebum after one use.
How To Use
Shake half to a full teaspoon of the powder into your palm and then mix with a few drops of water to activate.
Spread between your hands to create a creamy lather, before massaging into your face using circular motions, carefully avoiding the delicate eye area.
Rinse to remove any excess and splash with a little cold water afterwards for ultimate refreshment.
Use once or twice daily on its own, or as a second cleanse after Smoothing Cleanser.
Before use, remove the inner stopper by unscrewing the top of the bottle. Store in a cool, dry place in an upright position.
To avoid unnecessary waste, your Clear Skies Cleansing Powder may arrive in pre-rebrand packaging. But don't worry, you're still receiving our most efficacious and freshly made formulation.
Sustainability
We're using Provenance® to transparently share the ethics behind our products in clear, accessible Proof Points. If a Proof Point is Verified, it's been backed up by a third party independent body. If it's Evidenced, it's not third party verified just yet, but we've got our own data to support it.
Delivery & Returns
Free delivery when you spend £40+
30-day happiness guarantee
To see all delivery & returns information see here.
Key Ingredients
We only use the finest natural, sustainably sourced ingredients – no artificial preservatives in sight. So that's everything you need for results, and nothing you don't.
VIEW FULL INGREDIENT LIST
Plant Enzymes

Using two different varieties of encapsulated plant enzymes, meet the all-natural dream team. The first group of enzymes – lipase enzymes – break down the fat-based impurities hiding in your pores like sebum and oil, and the second set – protease enzymes – go after the protein-based debris such as dead skin cells. Working together, you couldn't get a better skin-clearing double act.

Blue Spirulina

Any algae is a wonder ingredient as it boosts the skin's resilience and rejuvenation. Blue spirulina in particular is great for prompting cell turnover helping to get rid of visible pores and dullness.

Rice Powder

Environmentally friendly, rice powder is a go-to in the East for creating a smooth, silky finish on the skin. When mixed with water it creates a starchy residue that absorbs excess sebum and leaves skin soft to the touch.
Full Ingredients list
English:
Rice and Corn Derived Starch, Tapioca Starch*, Coconut Derived Cleansing Agent, Silica, Plant Derived Humectants, Corn Derived Citric Acid, Maize Derived Chealting Agent, Corn Sugar Gum, Vegetable Starch, Spirulina Extract, Plant Derived Enzymes, Coconut Pulp Extract, Hyaluronic Acid, Vegetable Charcoal,
*from organic agriculture
INCI:
distarch phosphate, tapioca starch*, sodium cocoyl glutamate, silica, trehalose, pullulan, citric acid, sodium gluconate, xanthan gum, maltodextrin, spirulina platensis extract, lipase, protease, cocos nucifera pulp extract, sodium hyaluronate, charcoal powder
*from organic agriculture

OF TOTAL: 34% ORGANIC, 100% NATURAL ORIGIN
Save with our ABC collection
Buy these freshly made formulas together, and you'll save £20. Not quite the right match? Build Your Own ABC Collection here. 
STEP 1 -

Cleanse

STEP 2 -

Mask

STEP 3 -

Tone

STEP 4 -

Moisturise
Get The Look
Ready to recreate this makeup masterpiece? Here's everything you'll need!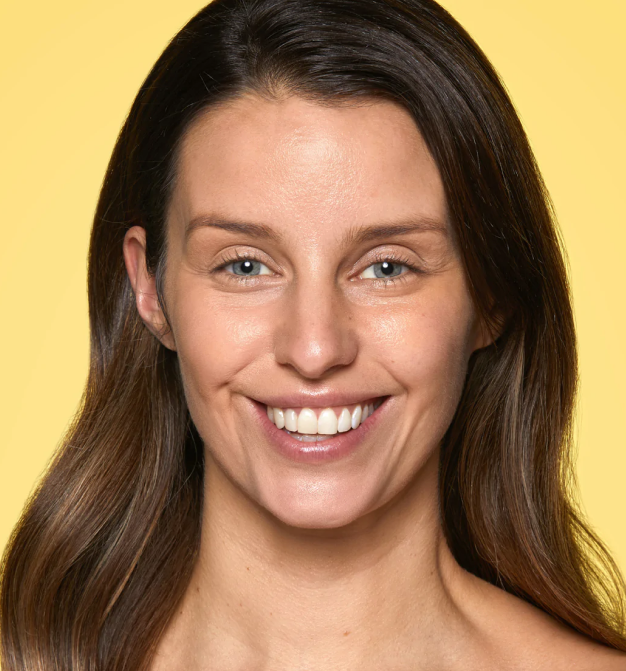 vegan
certified

Cruelty-Free
certified

Cosmos Organic
Certified

Made in Britain
Certified

co2
negative

10% of
profits donated